Harriet is a 16hh, 2011 year old Westphalian mare. Not mare-ish at all, she is sweet, safe, and willing. Started dressage, shown hunters, and schooled cross country- this sweet girl can go any direction. Always game and can take a joke, don't miss out on this special girl.
Video available here
"Fletcher" is a 2001, 16 hh APHA gelding. He is as brave and honest as they come. Has done it all and has solid flatwork and a great jump. Easy to learn on- has taught walk/trot lessons on the lunge and will jump anything from anywhere. Bred and owned by a vet with a puppydog personality to top it off. Don't miss out on this special guy!
Video available here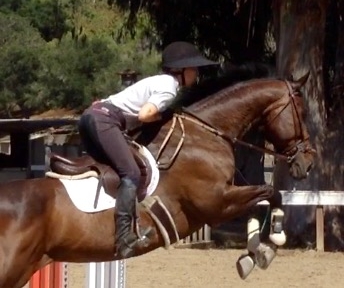 2006 TB mare. Has competed up to 1.20m. Light and sensitive on the flat with a phenomenal jump.
Offered on broodmare lease only.